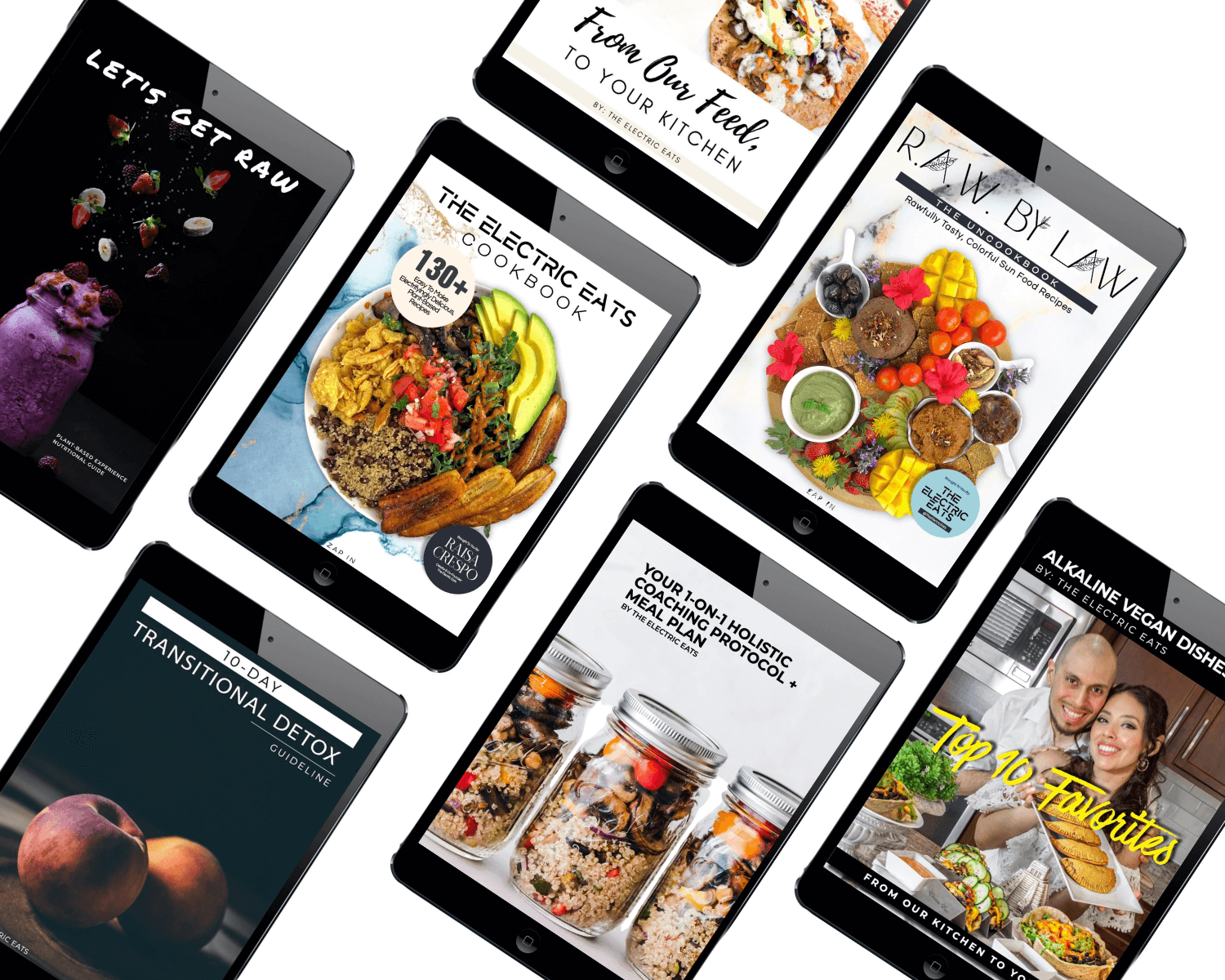 60% OFF EBOOK BUNDLE
Jumpstart your wellness goals & save 60% OFF ( THAT'S A $101.40 SAVINGS!) on ALL 4 of our recipe books + 10-Day Detox + 7-Day Fruit Detox + 3-Day Raw Experience. That's over 350+ recipes to power you into your plant based journey! 📚
** The sale is for all 7 books bought together, not individually. **
SHOP THE BUNDLE
MIND. BODY. SOUL.
Our goal is to inspire self-healing by way of the wild-crafted alkaline plant-medicine we bring to your front door from the sacred lands of the Andes and Amazonian Rainforest.
Guarantees
Sustainably Sourced

Because we honor & respect Pachamama's gifts.

Non-Irraidated

We do not subject our herbs to ionized radiation.

100% Wildcrafted

Our herbs are sourced directly from the Andean region and Amazonian Rainforest.
GET ZAPPED IN
KAWSAYPAC HERB LINE
It is an honor to finally bring you Amazonian and Andean herbs from our motherland. Kawsaypac (which translates "to live") is a tribute to our ancestral lineage.
EXPLORE THE HERBS
YOUR PLANT-BASED JOURNEY DOESN'T HAVE TO BE HARD
We offer various recipes books with delicious dishes and a 10-detox program to help you smoothly transition from the Standard American Diet to a high vibrating plant-based lifestyle.
Testimonials





So I just finished 1 month and it was definitely eye opening. I loved the how I felt and although the program was just for me, my hubby joined me as support and he loved it as well. That's saying something as he is a big time carnivore. So they fact that he wants to continue a plant based diet is huge! We both plan on continuing toive plant based lifestyle. Now I know we won't be perfect but I know we will continue to feel great and be healthy. FYI I also lost 13 lbs so that was pretty awesome too. Thank you so much!!

BrittNP, from our private Discord group
Hello beautiful souls! I am Victoria from St. Petersburg, FL. I started an alkaline vegan diet about 3 weeks ago when I began having some gut issues. I found ElectricEats on TikTok and have been closely following recipes. I'm still not 100 bc I havent completely given up coffee but I know that's on the way out the door (I still drink 2 cups a day). My gut issues have mostly cleared up in the last 3 weeks but now I'm ready to make this eating a lifestyle (not just temporary) and clean up my leftover habits.

Victoria Welsh, from private Telegram group
Printed this beauty out this weekend. This book is Seriously the Cadillac of Raw Cook Books!! The inspiration and love that poured from every page is crazy. You literally feel the positive energy.

Christin Horton, from Instagram @soultravler16
So, i have started the 3 day raw foods diet, and i am in love! ive already been vegan and gluten free for a while, and within the last year in a half ive become more plant based/alkaline.

Cherrelle Lashe
Your recipes look incredible by the way! I LOVE cooking and I've been mostly alkaline for 2 yrs w small lapses in btwn struggling to heal my body of it's dis-ease and having no idea how to happily indulge in the raw diet. But with your book, I'm super excited to create these beautiful R.A.W. creations to further heal me now between my fasting. I seriously can't thank you enough f2 l'll be healed in no time with your help!

Jauntee, from Instagram @jaunteebaby